Switch Characters
Switch Accounts
---
Staff Team
Casey Founder:
Topher Head Admin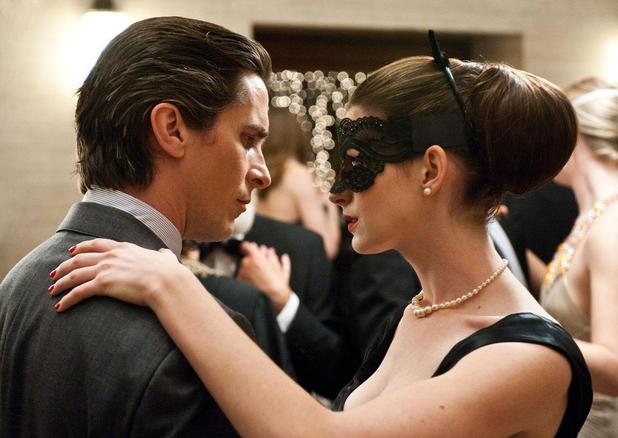 Casey had been having a wonderful time at the dance, going round and round with mystery men and smiled. Thana and her had finally made up and they were on great terms, hell Thana was even in a dress tonight. That was a rare and beautiful sight. Something she never thought she would live to see.
She danced and talked and spoke to her God-Daughter several times during the night, and had danced with Oliver and enjoyed the night. She walked away from some diplomat she had been dancing with  and looked as a new person came in. He wasn't invited, she knew that. Quickly she went to walk over to the person, until he pulled a gun.
Message from Shiron. Tell the Arrow not to get in our way." The masked man said, before opening fire at the guests. And watched with a smirk as the woman that had tried to approach him got hit, and watched as a young girl took her to cover. He knew of Casey Lavender, a very high ranking member of Queen Industries.  This man was nameless, a mercenary.

He kept firing, it was no competition. Men and women fell from being hit, and he wanted one person specifically. Casey Lavender. He kept firing and went through the floor, Oliver Queen wasn't an interest. The mercenary couldn't see the woman, but saw the young girl that helped her escape and opened fire on her and the other retreating figures.
Last edited by Casey Lavender on Tue May 26, 2015 7:50 pm; edited 1 time in total
Citizens





Posts

: 7


Join date

: 2015-04-22



Thana had been enjoying tonight, hell she was even in a dress. Something she had sworn she would never do, meh. She liked it. She had danced with several men, and had begun to enjoy it and speak with Casey when it all went to shit.
Her first instinct was protect Casey, Oliver was big enough and ugly enough to look after himself but Casey wasn't. She quickly tackled her God-Mother and got her out of the way, feeling bullets go into her back, but she had to protect Casey. Quickly Thana hit the button to a secret emergency exit and took Casey through it and got her to safety, she didn't care about the other diplomats she cared about her God-Mothers safety.
It wasn't until she got her to safety that Thana stopped and caught Casey as she fell, "No..Casey come on..Come on your okay." Thana said, but knew. She knew..she gently knelt down with her and held on to her. "Casey, your okay your okay." Thana said but knew it was lies, she could feel Casey bleeding. She had been the first to get shot. Thana looked at Casey and held on to her. time slowing as she looked at her God-Mother.
Thana...I..I'm so sorry I ever hurt you..I...You have made me so proud...T-Thana..tell......tell Oliver.."
Casey struggled to say, and Thana bit her lip and nodded. "I will tell him." She promised, and no tears fell until after Casey stopped breathing, Thana tried to shake her, Casey couldn't be dead! NO! Though she herself was injured Thana didn't want Casey to be dead, she felt someone grabbing her and pulling her away. She didn't know who, and screamed and fought against them, and tried to punch whoever it was holding her. She turned and saw Oliver, holding her, "LET ME GO!" Thana screamed at him and pushed him away from her and ran down the street, she couldn't think she just had to go.
Taymele clan





Posts

: 356


Join date

: 2015-04-22



Oliver was dancing with a beautiful masked woman when all hell broke out. He got her to safety and worked on helping others to safety when he couldn't locate Casey he began to look for her he began to run. He couldn't lose her he just couldn't. When he finally found her it was too late and he stopped and let Thana have her moment but then he stepped in and pulled her off of Casey. There was nothing she could do now. He sighed as she ran off.

After that he knelt down bedside Casey's body and gave her one more kiss before he moved to the adjacent to her body and collapsed with his hands in his hands. Why did things keep happening to first his sister disappears and he later finds out she joined the League of Assassins. Then he killed an innocent man. Seriously didn't he have it hard enough watching his dad kill himself and having to spend 5 years on a god forsaken island?

No it seemed the world was out to get him. It had a vendetta against him. He was tempted to just let go and run away to the island but for Thana's sake he couldn't she needed him. Sighing he just sat there with his head in his hands he didn't know what to do he was frozen in the spot. Then the tears came. Casey was the first person he really let in since he returned from the island and now she lay on the street stone cold.
_________________
Thanks Jules for the awesome sig
Heroes





Posts

: 123


Join date

: 2015-04-13



Thana kept running from the scene, pushing past everyone and everything. She .....she couldn't breathe..Couldnt think. It wasn't until she stopped running that she felt the pain, in her shoulder and in her stomach. She had made it to one of her safe houses, and burst into tears. Both from pain and from hurt. This safe house only Nyssa knew about, this was it. Now she really had no family left. None living. None blood related.

She collapsed on the ground in the bathroom, in a pool of her own blood. She was exhausted, and hurt and curled up. Both wounds were superficial, luckily. The bullet in her abdomen though was extremely painful. She tried to move but it hurt too much, now the adrenaline had worn off she only felt pain and stinging.
Taymele clan





Posts

: 356


Join date

: 2015-04-22



Nyssa was at the party though she wore a full face mask and stayed in the shadows the entire time. The only reason she came was she sensed that something was going to happen here though she couldn't determine what. She was keeping an eye on Thana. When the gunshots broke out she ducked for cover though one grazed her right cheek. Seeing Thana and her mom run for the exit she followed them slowly.

Nyssa had to make sure that they would make it to safety. When Casey died Nyssa watched Thana hold her in her arms. Before Oliver had pulled her off. Nyssa then followed Thana as she ran off. She was certain she knew where she was going. Her black dress blew out from behind her and she cursed herself for wearing a dress to this black tie event.

When she reached the hideout a few minutes after Thana and searched it. Finding her in the bathroom with blood all around her she knelt down by the woman who she had fallen for. "Thana it is me. Nyssa I am here." She said softly as she kissed the girl's cheek.

Lucas had heard from the Station from whom ever had called 911. That there was a loon shooting the place. Lucas sighed."This job annoys me." He dispatched units towards the Party. About Ten to Fifteen Police Cars rolled in. A SWAT Was not needed for this at all. Lucas drive to the location, and got out his car after being informed of the station. He made his way into the building with a group of Policeman Seven. He placed he's right hand on the holster and unhooking the strap, placing his hand over his weapon, he took it out. Lucas was wearing Body Armour.

He entered the building, As soon as the man pointed the gun and was about to pulled the trigger, looked point at the man's chest and unloaded his entire magazine. Into him once he fell. To his body and kicked the gun, Checking if his dead and he was. Making his way around to check if anyone needed help or was hurt. The Officers did the same once that was done. He found Oliver then Casey's body.. He he placed his gun into his holster. And Gripped Oliver shoulder."I'm sorry for your lost, Oliver." He told him honestly. Lucas was being Sympathetic which you did not see a lot of.
_________________
Credit goes to the lovely Jules for making such an amazing Sig.
Citizens





Posts

: 89


Join date

: 2015-04-26


Age

: 24




---
Permissions in this forum:
You
cannot
reply to topics in this forum