Switch Characters
Switch Accounts
---
Staff Team
Casey Founder:
Topher Head Admin

Full Name:
Terra & Aeria
Alias:
pending & pending
Sexual Orientation:
???
Age:
unknown vampire...they are about 10-13ish in human appearance. Only alucard knows for sure.
Play-By: (Celeb)
Terra ~ pics pending
Aeria ~ Pics pending
Other Identity (name pending) ~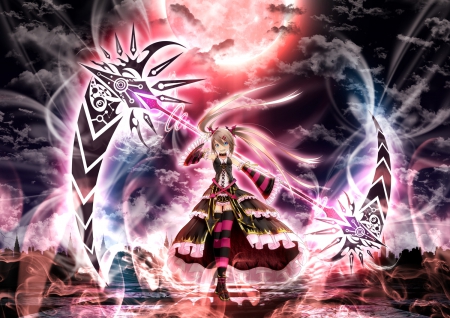 Occupation:
Princesses of vampires, Little Sisters Of Alucard
Affiliation:
Citizens
Terra (???) & Aeria (???)
Mother: unknown
Father: dead...Vlad the impaler aka dracula
Siblings: Big Brother Alucard, Alive
Other: Same format
Family Background:
see Alucards profile
One to two paragraphs of your character's history
BOTH: Vampire Traits & Abilities. For more information click
Alucard's profile
located there.
Twin Link & Bond
Terra's Abilities
*Terrakinesis
*Geokinesis
*Telepathy
*Empathy
*Antipathy
*Magnekinesis (magento style and levels...will spoiler indepth list later)
*Nercotakinesis (telekinesis involving dead bodies or bones),
*Flyrokinesis (barriers)
Aeria's Abilities
*Telepathy (with others)
*Aerokinesis
*Sublimination (turn to mist or smoke or air become one with  air)
*Mind Reading
*Metamorphasus
pending
Split Personality Of Aeria: (can't use Aeria's powers and vice versa)
*Weapon Summoning
pending
Foes:
anyone against big brother
Friends:
Big Brother Alucard



Posts

: 1


Join date

: 2015-07-19




---
Permissions in this forum:
You
cannot
reply to topics in this forum