Switch Characters
Switch Accounts
---
Staff Team
Casey Founder:
Topher Head Admin

Jeremy was out getting another tattoo, he never tired of them to be honest. Both arms, both his bionic and non bionic arms were covered in ink, tonight he was getting another tat. Just something to do after his gig, which he was getting more and more of lately. It was great. Apart from helping his brother and writing his songs he didn't have that much to do so actually getting gigs and being able to get his music out there was good. He watched the bloke doing his arm, so used to getting inked he didn't feel pain from it anymore.
Alex was wearing a tight body suit that was red, red mask that covered his fast, a long 48 inch katana on his back, and two guns on his lower back he was walking the streets when people started screaming and yelling. "NON ONO NO NO ON I"M GONNA FUCK YOUR FACE! YOU WHITE BITCH ASS TRASH MONIES YOU LOOK LIKE MOTHER FUCKING COCK SUCKING WHORES!" he roared. and starting shooting people in public up, bodies kept dropping, and soon police were called in. Alex got into a tattoo shop and smiled."You rocker, fuck off my chair before I knock your cock off the bat wall you piece of ugly ass." He chuckled.
Jeremy looked at the cunt in front of him, "Excuse me mate I was here first, wait till I am done. " He answered, "And watch your fucking language. I get quite the ladies thank you so I beg to differ."

He looked at the bloke in front of him, who did he think he was? God. He twisted his bionic arm for the tattoo artist, which made it way easier.
Alex laughed at him and pointed his guns at his face."YOU ARE MY BITCH TODAY YOU CUNT!" He pulled the trigger and a thing came out it with a note say Bang Alex dropped on the ground and started rolling like a dog. Laughing and giggling. "DEEZUS NUTS! I am going fuck that tight ass of of YOURS TO KINGDOM CUM!" he laughed. Before getting up. "I DO WHAT I WANT WHEN I WANT WHENEVER I WANT! TO LITTLE TEDDY BEARS! GET NUTTED BITCH!" he laughed.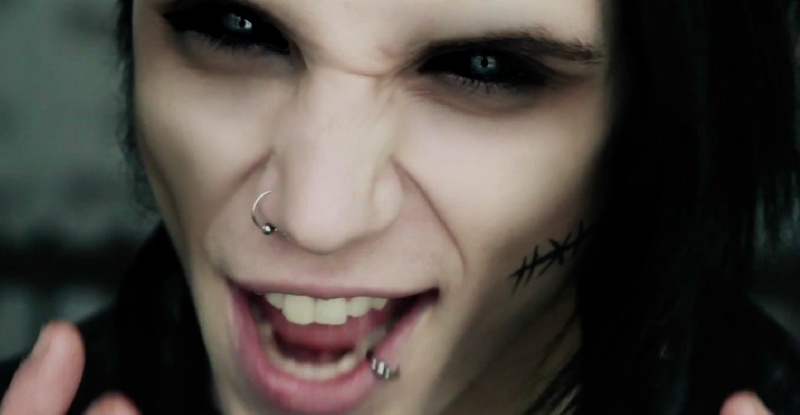 Jeremy watched the man as he raised the gun, "I wouldn't do that." He said, his eyes going black and looking at the technology around him. Making it bend to him. "The only one getting fucked up tonight is you." Jeremy answered, the static all around he looked at the machines. This bloke really was something else. He looked as the tattoo was finished. "Now you can sit here." He said to him, standing up and checking out his ink. His eyes were pure black, most people in their right minds would leave him alone at this stage
Alex smiled. "Oh boy. I'm gonna fuck that tight little ass of yours! GORILLA STYLE APESHIT NIGGA!" His voice was strange it did not have any form of male or Female voice to it, nor was it robotic, it was more devilish and snake like. As each word he uttered held hissing sounds. he took his blade and rammed it into the person who did Jeremy's tattoo and killed him. Going on top of the body, he begun dry humping it.


Similar topics
---
Permissions in this forum:
You
cannot
reply to topics in this forum