Switch Characters
Switch Accounts
---
Staff Team
Casey Founder:
Topher Head Admin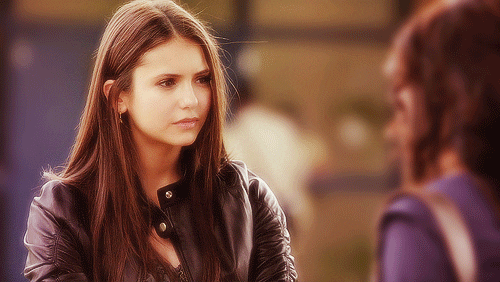 Since moving out of Oliver's with Thea, and Jeremy and Lucas moving in as well to their new house Thana decided it was best to call a clan meeting. She knew that most of the clan would arrive, and with good reason who didn't love a good Meta Get Together?
Sitting on the steps with Jeremy she smiled, and ruffled his hair like a big sister would. They all had years to catch up on, but right now it was more about making sure Thea no longer felt out of place. She waited for the others to rock up.
Last edited by Thana Semele on Wed Sep 09, 2015 8:24 pm; edited 1 time in total
Taymele clan





Posts

: 356


Join date

: 2015-04-22



Jeremy sat on the steps with his sister Thana, he was still getting used to talking to her again. And not her grave. As usual he was wearing some classy attire, just because he had ink didn't mean he couldn't look fricken sexy! "I don't think Violet will come. But I think Rachel and Lucy will." He commented, shaking his head as his sister ruffled his hair.
"It will be good to see them, it's been a while. Lets just hope Thea likes them. I don't know how I would feel if five meta humans were all related." Jeremy smirked, and rubbed the back of his head as his sister lightly smacked him one. "What? I'm just saying if I woke up one day and five people all had pure black demon eyes I don't think I'd stick around!"
At the first sound of a car though he turned, "Looks like they are here." He said with a smirk, and pinched his sister teasingly. "Where's Lucas?"
Citizens





Posts

: 20


Join date

: 2015-08-22



Thea sighed slightly and looked at her new room. She new that Moira would be be mad once she found out she took enough money to buy a house and furnish it with whatever her housemates wanted. Thana said something about meeting the rest of her family which was so overwhelming. Though she was enjoying not always having to worry about hiding her powers.

After a quick coat of gloss Thea was ready to go. She walked to the front door but on her way she saw Lucas knowing that he was still tryimg to get used to the new place she offered him her arm. Plus it helpes that he was kind of cute. She then led him to the front door and smiled. "Hey Thana." She said from the doorway. As she saw a car pull up well here she was waiting to meet more of this family.
_________________
League of Assassins





Posts

: 87


Join date

: 2015-04-19


Age

: 28



After getting the call from Thana for a clan meeting Lucy had gone and picked up Rachel and had driven to Starling, to a nice house and saw the siblings out the front and a new person. Who she assumed was Thea. She pulled up in her pink convertible with Rachel and got out, and got up to the steps and smiled and hugged everyone and then went to Thea. "Hi you must be Thea. I'm Lucy." She said warmly, and kindly.
Looking at her she understood why Thana had called the meeting, and smiled at Jeremy. "God you're getting bigger. " She teased, and gave another smile to Thea. Trying to make her feel comfortable.



Posts

: 9


Join date

: 2015-08-23



Rachel had arrived with Lucy, shame that Violet wouldn't come but she also understood why. It was the unspoken matter between the clan, but she still smiled as she arrived at the couzzie's house. "Hey guys!" She said excitedly, and also gave everyone a hug then looked at Thea. "Hey there sweetie, I'm Rachel. " She introduced, and offered the girl a hug as well. She was cute, "Welcome to Clan Taymele." Rachel joked.
Standing around she smiled, "Hmm no wonder you guys picked this place so much room to practice!" Rachel said with a smile. Then gave Thea a kind wink.



Posts

: 2


Join date

: 2015-08-23



Thana had just finished smacking Jeremy lightly upside the back of the head when she heard Thea, and smiled gently at her. "Hey sweetie." She answered, before standing up as the car arrived with two of the four cousins. She knew that Jason couldn't come he was currently in Egypt, but that was ok.

As everyone got hugged Thana was glad that Lucy and Rachel tried to make Thea feel less awkward. "Jason sends his regards but he couldn't come he is still in Egypt and Violet has her child so she couldn't come." Thana explained to her, "Thea Rachel and Lucy are both Meta's as well." She said, with a soft smile. See? Thea really wasn't alone, "You aren't alone in this Thea. And despite what your mother said you aren't a freak or a mistake. " With that she moved next to Lucas, "We all share similar things Thea, we all have gifts. Some of them just vary. If your mother can't accept you in your family, you can be a part of ours."
Taymele clan





Posts

: 356


Join date

: 2015-04-22



Thea smiled at the two new comers. Accepting the hug from the girl who called herself Rachel. She was beginning to relax a little. She was happy to be around others with gifts and hopefully they could help her learn fully what her's entails. She was trying to work on it alone though only having a couple hours at a time to figure it out didn't do much.

"Thanks Thana." She said softly as she hugged her. She was liking her new family. At least so far they seemed to be supporting her a whole lot more then her former family did however in his offense Thea never told Oliver about what she was going through for it would have to admit that she was out of the house and city to be exact when she was suppose to be home. "It is nice to meet you all." She said with a smile.
_________________
League of Assassins





Posts

: 87


Join date

: 2015-04-19


Age

: 28



Lucas smiled as Thea offered to help him to the front door. He had been developing a small crush on the girl. When his cousins gave him a hug he hugged them back. "Welcome to our new home thanks to Thea we can be together again finally." He Said with a smile. He just wished that he could see them at the moment.

He wrapped an arm around his little sister. He was happy that she was back in his life. Actually he was glad that she wasn't dead like he was told she was. He was hoping that everyone would get along and so far it was going well.
Taymele clan





Posts

: 18


Join date

: 2015-08-22



Jeremy smiled as he saw the cousins, and hugged them. He knew Thea's mother didn't approve of her gifts but also knew Oliver wasn't to blame for what his mother had said. But at the same time he didn't like that someone Thana had trusted hadn't stood up for her or Thea however it wasn't his place to comment.

Smirking Jeremy watched as Thea made friends, "ALRIGHT!!!!!! Now can we start smashing stuff Thana?" He asked, "And switch so Lucas can actually see the fam?"
Citizens





Posts

: 20


Join date

: 2015-08-22




---
Permissions in this forum:
You
cannot
reply to topics in this forum