Switch Characters
Switch Accounts
---
Staff Team
Casey Founder:
Topher Head Admin

Full Name:
Grayson James Rothchild
Alias:
Gray
Sexual Orientation:
Heterosexual
Age:
15
Play-By: (Celeb)
Eric Osbourne
Occupation:
High School Student
Affiliation:
Neutral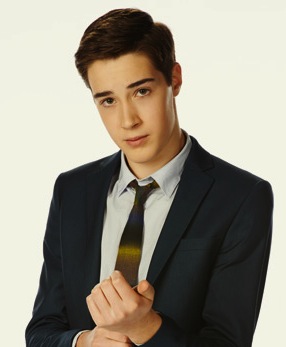 Mother's Name:
Victoria Rose Rothchild ( nee Princeton )
Age:
43
Occupation:
Art Gallery Owner
Status:
Living
Father's Name:
Thomas  James  Rothchild
Age:
43
Occupation:
CEO of Rothchild Tech
Status:
Living
Older Brother's Name:
Asher Russell Rothchild
Age:
22
Occupation:
College Student/Metahuman
Status:
Living
Older Sister's Name:
Kaelyn Rose Rothchild
Age:
17
Occupation:
High School Student
Status:
Living
Twin Sister's Name:
 Serena Emerson Rothchild
Age:
15
Occupation:
High School Student
Status:
Living
Younger Brother's Name:
Noah Philip Rothchild
Age:
12
Occupation:
Middle School Student
Status:
Living
Uncle's Name:
Nathaniel Silas Rothchild
Age:
39
Occupation:
League of Assassins Member
Status:
Living
Family Background:
The Rothchild family in many cases in your typical rich family. Who had ties to anyone in case anyone crossed them and could be in many ways considered a family like the Mafia. But they weren't from descent of Italian. And when they came to America they started Rothchild Tech, a business that was considered a tech business. Building only the best techonology of there time but as years went on they grew to become more of a business that had hid many illegal techonologies. And have been based out of Gotham for the longest time.
And due to them holding the idea of a very rich pure family, they would disown anyone who acted not to there standards. Sending them off to join the League of Assassins or even go start their own life. Which had several members, and the Rothchild's from a young age taught their children the tricks and scams to pull on others preparing them for the family business. Making all o f the Rothchild's very manipulative and it being rare that one came across a good one. Leading them to be a family that was to not be messed with.
Grayson grew up in privilege like all of his family had, and unlike his father and extended family. All of the children had been treated equally, even though their older brother had gotten better treatment due to being heir to the Rothchild fortune. Leaving Grayson to be able to do things he loved, and not have to deal with his overbearing parents, which made him thrilled. But he often spent his time by his self growing up whether it be reading books or focusing on school. And having little in common with his twin sister who was more the social one of the bunch. Even though they were two different people they were spoiled quite a bit.
Growing up Grayson had been close with his sisters mostly, mainly because both his brothers were kind of arrogant. Even though Grayson was rather arrogant, he hated mixing with arrogant people. And his father had often thought of him as being a kid who would end up donating to charity. Despite being a spoiled brat sometimes, and when Grayson was in elementary school he had attended a private school where he had mixed with the elite of Gotham City. And growing up Grayson was forced to mix with them due to his parents always being invited to dinner parties which often bored Grayson to death and once he hit high school he often tried to seperate himself from his sister.
Well that was until over the summer his sister went missing, and he was forced to be with his family. And hearing talks that his uncle who he never met was back America from being from being away with the League of Assassins. Leading Grayson to want to spend time with his family and maybe one day meet his notorious uncle.
Grayson is often described as being the nice version of a rich boy. Even if in many cases he was a spoiled brat half the time, and could be described as rather entitled and arrogant. But overall he was actually pretty nice kid who wanted to be a good friend. And ever since he was younger he had been extremely intelligent for his age which was something that did not surprise people since his family had ran a tech company. And he was always spending his time around books and often liked the company of books more than anything and was highly intelligent for his age. Meaning he often thought of himself as being too good to be in a normal school until his parents had decided to send him to a public school to have see.
Which was something as time grey on Grayson grew to accept. And as time passed he has been growing to a nice person and cares deeply about everyone around him. And in many cases is somewhat socially awkward which was something he tries to overcome but never can.
Not at the moment.
Foes:
Pending
Friends:
Pending
_________________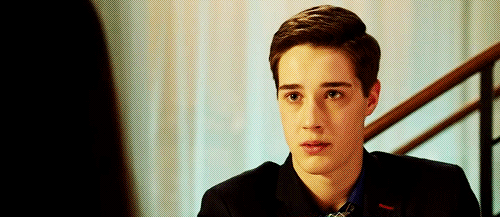 Posts

: 1


Join date

: 2017-02-08



ACCEPTED
Congratulations you have been accepted! Now check out the following links if you haven't done so already.
_________________
Thanks Jules for the awesome sig
Heroes





Posts

: 123


Join date

: 2015-04-13




---
Permissions in this forum:
You
cannot
reply to topics in this forum