Switch Characters
Switch Accounts
---
Staff Team
Casey Founder:
Topher Head Admin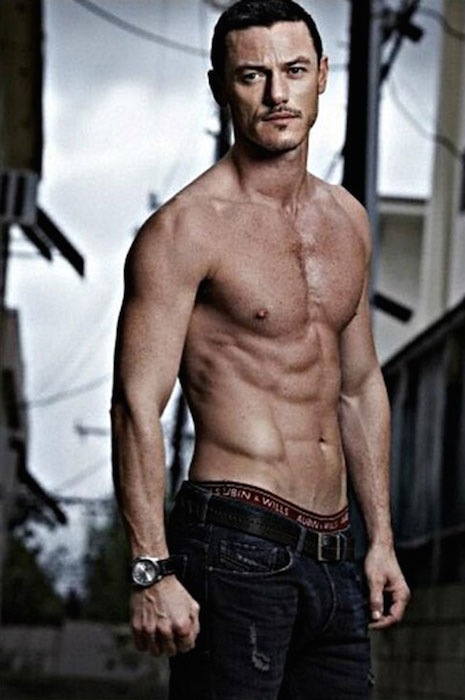 Full Name:
Haniel
Alias:
N/A
Sexual Orientation:
Heterosexual
Age:
Since Beginning of Time
Play-By: (Celeb)
Luke Evans
Physical Description: Look at Picture.
Occupation:
Guardian of the Tree of Life, Protector of Earth
Affiliation:
Presence, Archangels, Angels,
Family Information:
Presence(The creator of all Life.,God, Father to the Archangels, Angels, Etc.)
Michael
Lucifer
Raphael
Gabriel
Amriel(Wife)
5-6 Children
Family Background:History:
Haniel was created by Presence/The Voice. Since time begun moving. He was signed to Guard The Tree of Life. Haniel took his duties very seriously. He was also given a task to protect earth if the time had ever presented itself. When Lucifer took the fight to Heaven with he's demonic forces. Haniel stayed and remained guarding the Tree of Life. Until Demons managed to by pass the defenses of the place. At once Haniel summoned Holy Fire and drove the demons away. Not before two more joined their places after the two were gone, four more joined. It came to a point where Haniel was smiting Hundreds of Thousands of demons on his on. By the time he had smite the last one. He was heavily drained. From using a Ton of Energy and also badly wounded. He was on on the ground on his feet. He was thankful for father that no more had managed to come in. As the defenses were brought it. Stronger then before.
After the big fight was over. Haniel would then marry another Angel. Named Amriel, whom gave him 5-6 beautiful children. They were trained by Haniel themselves, and trained to preserve the peace and life. They were Children of Haniel and Presence.
Haniel did not leave the realm he was in. Because most of he's duties constant with the Tree of Life. Protecting the Tree at all the costs. He would only visit earth once every hundred years. It wasn't till the 21st Century that he visited it more. As a Human Disguised. It was different how humans reacted from the time he visited them. They seemed to evolve so fast. Their biggest weakness was mortally and emotions. But they had great creations in science. Not that Haniel approved of it.
Haniel would then make his way forward back to his Realm where the Tree laid. Resumed protecting it.  During his times visiting Earth he had only stepped in to help six times.
Abilities:
Powers/Abilities:
Spoiler:

   
Cosmic Awareness
   Empathy
   Energy Manipulation
       Absorption
       Barriers
       Blasts
       Constructs
   Enhanced Condition or Supernatural Condition
   Invulnerability
   Malleable Anatomy/Shapeshifting
   Spirit Physiology
       Flight
       Illusion Manipulation
       Intangibility
       Possession
       Telekinesis
       Teleportation

Common Powers Angels have:

   Banishment
   Death Sense
  Immortality
   Dream Manipulation
   Elemental Manipulation
       Light Manipulation
       Fire Manipulation
   Elemental Mimicry/Energy Physiology
   Gravity Manipulation
   Healing
       Health Optimization
   Holy Fire Manipulation
   Invisibility
   Light Element Manipulation
       Holy Water Manipulation
       Light Earth Manipulation
       Light Wind Manipulation
       White Fire Manipulation
       White Lightning Manipulation
   Mental Manipulation
   Possession
   Purification
   Salvation
   Space-Time Manipulation
       Floortilting
       Infinite Supply
       Temporal Healing
   Telepathy
       Psychic Navigation
   Weather Manipulation
Personal Powers:
Spoiler:

Resurrection
Skills:
Spoiler:

All tongue: Understands all languages.
Foes:
Demons, All Evil
Friends:
Angels and Archangels
Citizens





Posts

: 9


Join date

: 2015-05-19


Age

: 25



Villains





Posts

: 9


Join date

: 2015-05-05





Similar topics
---
Permissions in this forum:
You
cannot
reply to topics in this forum