Switch Characters
Switch Accounts
---
Staff Team
Casey Founder:
Topher Head Admin

Full Name:
Barry Henry Allen
Alias:
The Flash
Sexual Orientation:
Heterosexual
Age:
27
Play-By: (Celeb)
Grant Gustin
Occupation:
Forensic Scientist For CCPD, Owner of S.T.A.R Labs, Vigilante/Leader of Team Flash
Affiliation:
Team Flash
Mother's Name:
Nora Allen
Age:
39 ( at death )
Occupation:
Unknown
Status:
Deceased
Father's Name:
Henry Allen
Age:
55 ( at death )
Occupation:
Former Doctor and Inmate at Iron Heights
Status:
Deceased
Younger Sister's Name:
Madeline Allen
Age:
24
Occupation:
Graduate
Status:
Living
Younger Sister's Name:
Rachel Alexis Allen
Age:
20
Occupation:
Med Student at Hudson
Status:
Living
Younger Brother' s Name:
Brett James Allen
Age:
17
Occupation:
High School Student ( last time he checked )
Status:
Unknown ( presumed dead )
Family Background:
The Allen family is a very prominent in Central City. Consisting of Barry, Madeline, Rachel, and Brett Allen. Even though the only Allen left in Central City is Barry and his sister, since the two siblings have went off the center of the Earth. Well have been disappeared and haven't been around since the particle accelerator exploded, leaving Barry in a coma and finding out after his coma his brother had went missing. And had been secretly trying to get his brother's back.
Barry Allen was born as the first son of Nora and Henry Allen, and had lived most of his life in Central City. Growing up he had never been the most popular and was often bullied, and when he was four his little sister Madeline was born, and for most of his life it was just the two of them, until four years after his sister Rachel was born, and finally his little brother Brett being born.
Which had made Barry sad since a year after his mother would have died by the Reverse Flash, and his father had been framed for murder. Leading to his siblings and himself living with a good friend named Joe West who his younger siblings would know more as their father figure, and had been a father figure to each of them.
Upon graduating he had attended college and had shortly after that became a foresenic scientist for the CCPD which he was great at but had a problem with being late. But his life had changed after returning from Starling City as the particle accelerator had exploded which had led to him gaining powers alongside with his two siblings, and would be the last time he would see his brother as after the explosion Barry was sent into a nine month coma. Walking up to find out he had super-speed.
As well as finding out his brother went missing, but instead of finding his brother. Barry had spent the time after trying to figure out his powers, and began working with S.T.A.R LABS not really thinking about his brother. Until he had found out his brother had been in Gotham, but knowing full well he had a city to save, he put it to the back burner.
Knowing that protecting his city seemed more important than finding his runaway brother, but tends to secretly search for him. But tends to let his job get in the way of finding his brother, and when his father died Barry had become more determined to find his little brother and be the vigilant of Central City.  
Barry is described as someone who complements Felicity Smoak's intellect level, both when it comes to forensics, as she claims it's not her strong suit, and science in general. He is also someone who is regularly late as he missed a train, boarded a late train, and misses a cab all to get to Queen Consolidated's warehouse, and missed the last train back to Central City. He is also considered a comic geek.
Much like Oliver, he has a strong sense of justice, due to the fact he knows his father is innocent of a crime he was convicted of. He joins the forensics department to both learn how to investigate crimes, and study cases with unexplained elements, to prove his personal account of his mother's murder true, and ultimately, free his father. Barry is very intelligent, like Felicity, he is socially awkward, as he sometimes gets nervous and babbles.
Barry has good morals, as he does not like to lie about who he really is, like when he first met, Oliver, Felicity and Quentin, and told them he was a forensic scientist, this was only because he knew they wouldn't take him very seriously if they knew he was only an assistant forensic scientist. When Oliver confronted him, after he found out who Barry really is, he did not try to deny it, but also explained the reason why he did it.
At the same time, arguably Barry's greatest fault is his guilt for actions he believes could have been stopped. Due to this, he has tried rectifying his mistakes by time travel, but has actually ended up causing even bigger problems than what he initially sought out to prevent. The most major example being the creation of Flashpoint, which drew in not only Savitar, but the Dominators as well.
See
Here
Foes:
Rogues and Evil Metahumans
Friends:
Cisco Ramon, Caitlin Snow, Joe West, etc
Last edited by Barry Allen on Sat Mar 25, 2017 1:05 pm; edited 2 times in total
_________________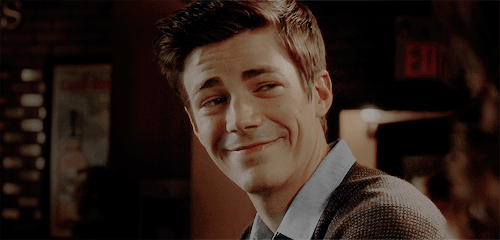 Heroes





Posts

: 4


Join date

: 2017-02-09



ACCEPTED
Congratulations you have been accepted! Now check out the following links if you haven't done so already.
_________________
League of Assassins





Posts

: 87


Join date

: 2015-04-19


Age

: 28




---
Permissions in this forum:
You
cannot
reply to topics in this forum